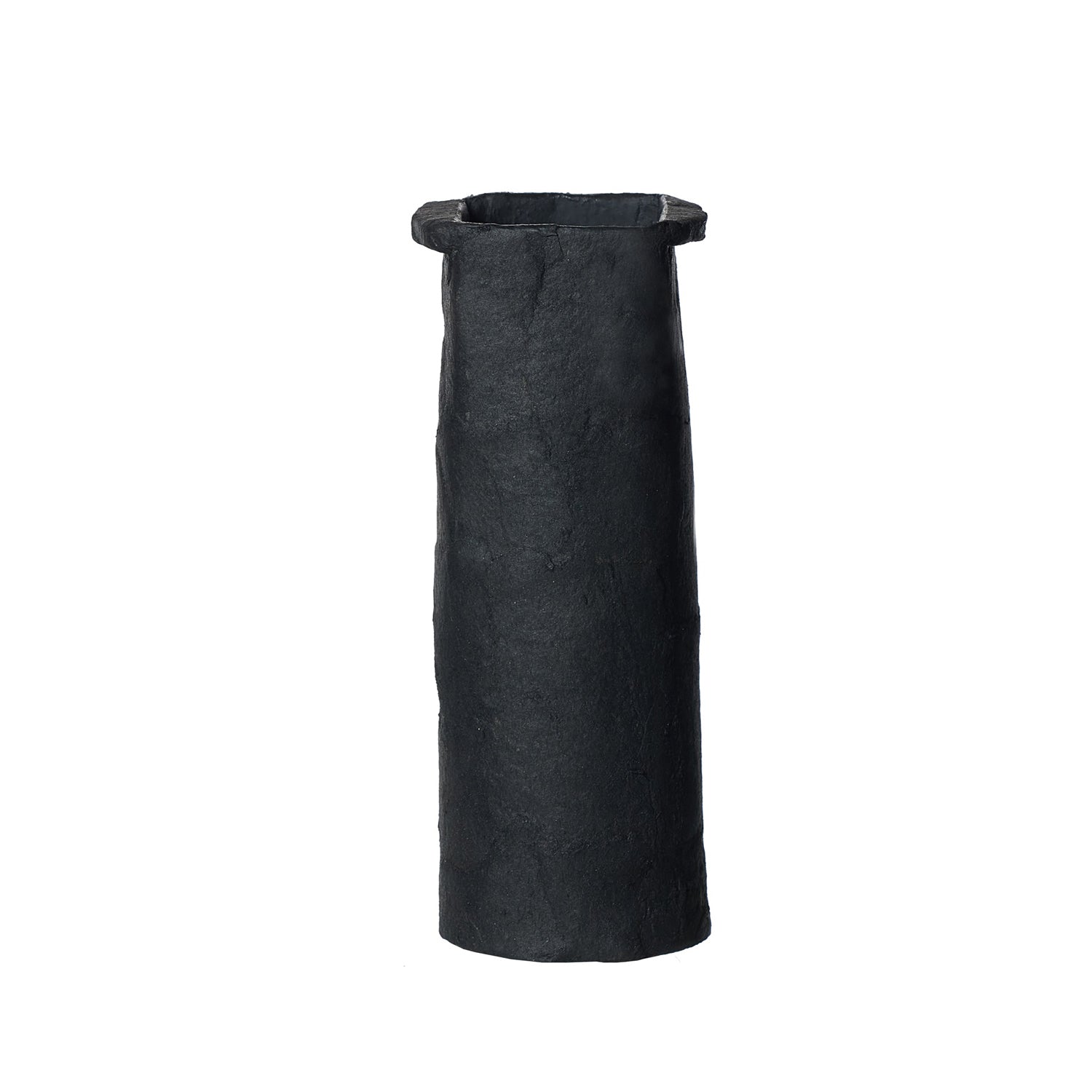 WATERPROOF PAPER VASE
This paper vase exudes sophistication, with its unique design capable of making a statement as a standalone piece of art, or as the perfect stylish accompaniment to showcase freshly-picked blooms.  The natural latex lining allows water to be poured into with vase.
This unique paper vase is handmade of pulp origins from paper mache that have been transformed into a new refreshing level, with slim walls and waterproofed sealing. The design offers a unique look and a thoroughly handcrafted piece of art.
Sm: 2.5" dia. x 8" H
Lg: 4" dia. x 11" H
Recycled paper mache and natural latex